Regular price
Sale price
$39.00
Unit price
per
Sale
Sold out
Premium reed diffuser made with essential oils. Scents inspired by nature. With 4oz of premium fragrance and essential oils, this reed diffuser is made to last up to 3 months. Available in 6 scents: Wilderness, Yellowstone Wildflower, High Desert, Mighty Mo Driftwood, Prairie Smoke, and Christmas Eve.
Kit Includes:
- Glass vessel
- 4oz fragrance
- 10 rattan reeds
How To Use:
Arrange desired number of rattan reeds in container. More reeds = more fragrance. Flip reeds every few weeks. Replace reeds every few months. Enjoy!
View full details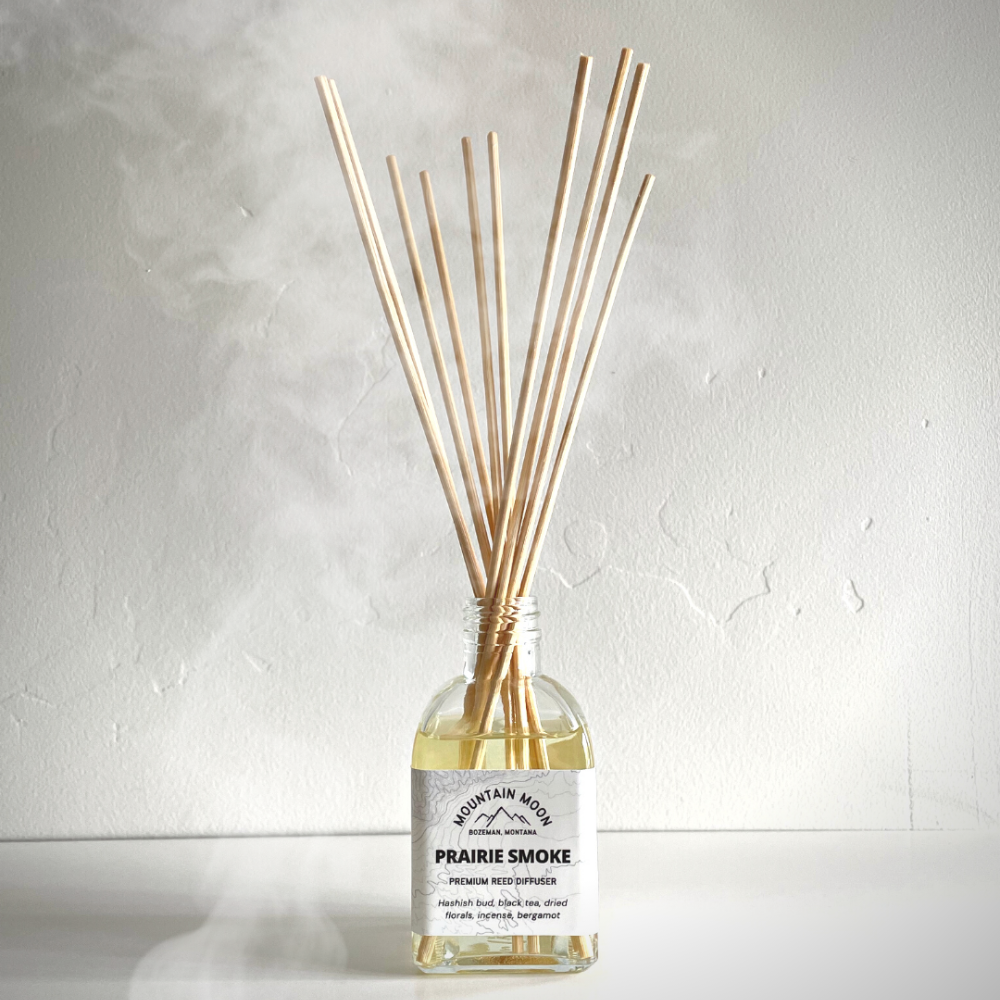 Which Scent To Choose?
YELLOWSTONE WILDFLOWER
Top Note: Wild Florals, Rosewood
Middle Note: Woodsy Lemon
Base Note: Cedarwood
WILDERNESS
Top Note: Forest Pine, Balsam Fir
Middle Note: Cypress, Bayberry
Base Note:  Cedarwood
MIGHTY MO DRIFTWOOD
Top Note: Smoke, Bay Leaf
Middle Note: Warm Tobacco
Base Note: Cedarwood, Sandalwood
HIGH DESERT
Top Note: Sweet Agave, Citrus
Middle Note: Bergamot, Mahogany
Base Note: Rosewood, Vanilla
PRAIRIE SMOKE
Top Note: Cannabis, Bergamot
Middle Note: Dried Florals
Base Note: Black Tea, Incense

CHRISTMAS EVE
Top Note: Cinnamon Leaf, Evergreen
Middle Note: Balsam Fir, Nutmeg
Base Note: Clove Bud, Pine Needle