Regular price
Sale price
$34.00
Unit price
per
Sale
Sold out
Matte black metal wick trimmer. 
How To Use: Place the wick trimmer into the candle vessel. Trim wick as you would with a regular pair of scissors. The tilted angle of the wick trimmer allows for easy access to the wick and the convenient shape of the blades will catch wick debris for simple clean up. Cut the wick to a height of about 1/8 of an inch. It is important to trim your candle wick regularly for a cleaner, more even, longer lasting, and more controlled burn.
View full details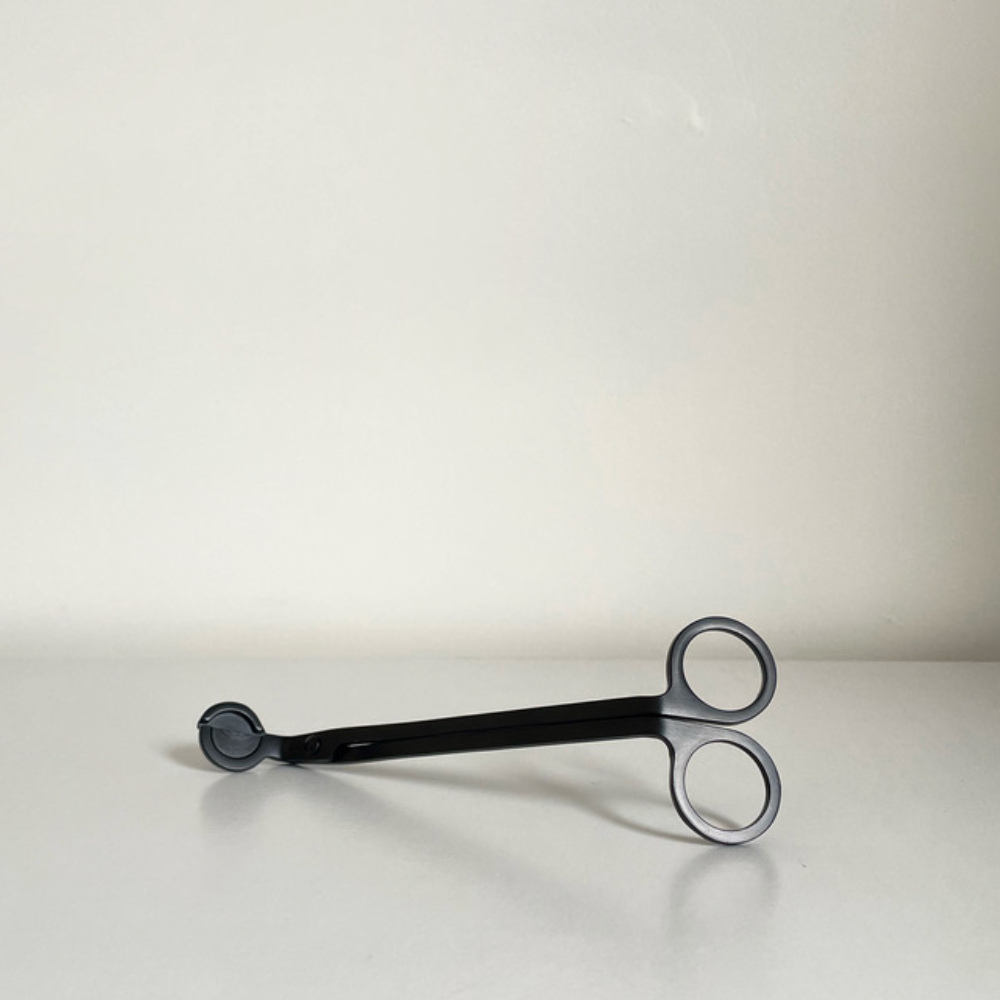 FAQs
What type of wax do you use?

We use 100% all-natural soy wax in our candles.
Why do you use soy wax?

We use soy wax because it is one of the most natural and sustainable wax options available. It burns clean and allows the scents to shine.
Where are your whiskey glasses from?

Our whiskey glass vessels are American made and sourced locally in Bozeman, Montana.
What oils do you use?

Each of our candles contains a custom blend of premium fragrance oils and essential oils. Each oil is approved for candle use.
Where are you tins from?

We source our tins from a reputable American brand and purchase them directly from that supplier.
Are candles safe to burn?

Yes, soy wax candles are safe to burn. There has been rigorous testing done to determine the air quality effects of burning candles and it has been concluded that soy wax candles are perfectly safe to burn in a standard home.